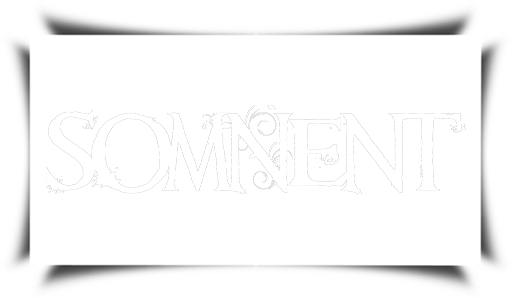 SOMNENT is a One-man Melodic Death/Doom project from Orlando, Florida (USA) created by Giovanni Antonio Vigliotti in 2015.
His musical themes include death, nature and personal struggle.


Somnent - Gardens From Graves | MMR020

Gardens from Graves is a concept album which documents the struggle with trying to overcome depression and internal conflict resulted from emotional abuse.
The focus is on trying to overcome the inflicted harm despite feelings of hopelessness in an attempt to take back control over one's own life.

The pain of emotional abuse and the determination to overcome its lasting wounds, the days of despair along the path to recovery,
the suffocating darkness that threatens to overwhelm and that desperate, agonizing but wonderful breath of hard fought for air;
all of these infuse the intensely melancholic but utterly beautiful melodic death doom metal of Somnent's new album.

"Gardens From Graves" is overflowing with emotion and has the power to carry your heart through each step of this journey
and it's a listening experience that will leave you breathless.
This album is the realization of all the potential heard on the previous ones.

"Sometimes the strongest ones are the ones who cry the most.
Sometimes the bravest ones carry the greatest fear.
Those who learn to heal are the ones who have hurt the worst."

This album is also dedicated to the memory of a very close family member that passed away due to cancer in 2020.
The opening track titled "Silhouette" is a testament to those final moments that were spent at their bedside as they passed on.

released February 25, 2022.




____________________