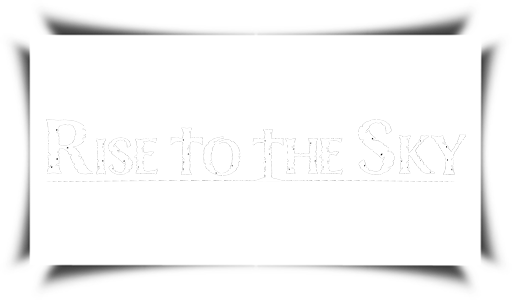 RISE TO THE SKY is a One-man Atmospheric Death/Doom Metal band from Santiago (Chile), created by Sergio González Catalán.
He weaves together a staggering array of guitar and synthesizer layers into a massive wall of sad that can very easily overwhelm even if you're not actively trying to sink into it.

Rise To The Sky - Two Years of Grief | MMR033

This album marks the end of a series about grief, which started with "Per Aspera ad Astra".
This was the initial shock of my father´s passing and continued with "Every Day, A Funeral" and "Stay With Me When You´re Gone" which represent very nostalgic stages of my life.
They were years of disbelief, confusion, and doubt. But something unexpected happened. One day, I knew that he was coming back home.

Two years after my father passed away, I was able to welcome my son to this world.
Now I know, that, through my blood, I brought him home. And this album will tell that story.

In loving memory of Sergio González Bombardiere (11.4.1954 - 6.1.2021).

released June 16, 2023.





Rise To The Sky - Every Day, A Funeral | MMR023

For this album Rise To The Sky gathers an international team which includes:

Sergio Gonzalez Catalan (Rise to the Sky, Winds of Tragedy) from Chile,on Vocals/Strings/Synths.
Emidio Alexandre Ramos (Adamantine, Colosso and Dark Oath) from Portugal,on Drums.
Filippos Kolipanos (Ocean of Grief, On Thorns I Lay) from Greece on Production, Mix/Master.
The cover was made by Artist/Photographer Natialia Deprina and the artwork and booklets by designer Lenore (AniArtworks).

"But strew his ashes to the wind
Whose sword or voice has served mankind,
And is he dead, whose glorious mind
Lifts thine on high?
To live in hearts we leave behind
Is not to die."

Thomas Campbell - Hallowed Ground (1825).

released May 6, 2022.





Rise To The Sky - Per Aspera Ad Astra | MMR010

"With death, times stops, matter fades, present and future cease to exist, and only the past remains." (Sergio González Bombardiere, 2019).

Upon death, the remaining body is disposed, the person is transformed and keeps living through the ones who remain, in the form of memory, image, and blood.
Their past, and the way it molded our lives and destiny, is a perduring reflection of their existence.

released November 5, 2021.





Rise To The Sky - Let Me Drown With You | MMR009

"Romance only comes into existence where love is fatal, frowned upon and doomed by life itself" (Denis de Rougemont, 1983).

Conceived in a time of fear and isolation, this album conveys deep reflections about life and death.
This album is released in loving memory of my father, who passed away suddenly on Jan 6, 2021.
He was passionate about the people he loved and about everything he did, this music is a clear reflection of our way of life.

released October 8, 2021.




____________________