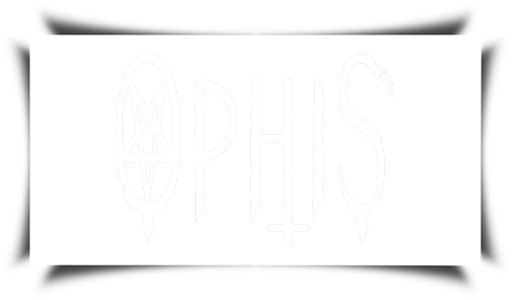 OPHIS is a raw, old school nihilistic Death/Doom Metal band from Hamburg (Germany).
No light, no destination, no compromise since 2001!



Ophis - Withered Shades | MMR025

Withered Shades is still the best selling Ophis-album to date!
The album won the 2nd place in Metalstorm "Best extreme Doom Metal album award 2010" and
was included in Deaf Forever's list 150 greatest Doom Metal albums of all time!

"Our second album "Withered Shades" was definitely the pivotal album of our 20 years career.
It marked the transition from a mere low-level newcomer to a staple in the world wide Doom Metal underground scene.
The album caught most listeners off-guard, garnered exclusively enthusiastic reviews from the global Metal press and quickly became a fan-favourite.

Even though we have been "successful" ever since, "Withered Shades" remains our best selling album to this day,
and it is very unlikely to see an Ophis show where no song from this album is played...

The album was originally a CD-only release, but was re-issued on vinyl in 2015 by Frontcore Records in a very small edition,
which sold out quickly and is now almost impossible to buy.

So we were very happy when Meuse Music Records approached us with the proposal to do a new re-release on LP,
this time finally with the quality gatefold package the album always deserved – and with a full vinyl remaster.

And of course we are proud as fuck that even 12 years after its initial release, there is still a demand for this album among you, the fans!
The question wether this is our best album is open for debate and up to you – but it is no doubt a very special album in our catalogue and
we hope you enjoy this peace of monolithic aggressive Doom Metal!"

released April 15, 2022.




____________________